Our History
You don't become a hot tub expert overnight. The Boyles family of Carbondale spent plenty of time as hot tub apprentices before ascending the ranks. Now they have become the Roaring Fork Valley's most savvy spa purveyors. This all started with their search for the perfect hot tub.
Joan Boyles began the search in the 1980s when she helped her husband's general construction company bring in hot tubs from out of state. She used these hot tubs to complete projects for second homeowners. There were no hot tub dealers on Colorado's Western Slope at the time. During that time, hot tubs were often shipped in from southern states on the train. Because of this, Joan saw the drawbacks of these large appliances immediately. Designed for warmer climates, these hot tubs were uninsulated and not suited for freezing temperatures. Because of this, they'd often freeze up during the worst possible time.
When Joan did her research, she found Hot Springs Spas in Denver. This was a model of hot tubs that had a layer of insulation for cold weather climates.  To become a dealer she didn't need to have a storefront. Since she only needed to buy three hot tubs, her family installed the first one at their own home. Afterward, they sold the two other hot tubs to neighbors. As a dealer, she used her own oversized barn to display hot tubs to contractors or homeowners.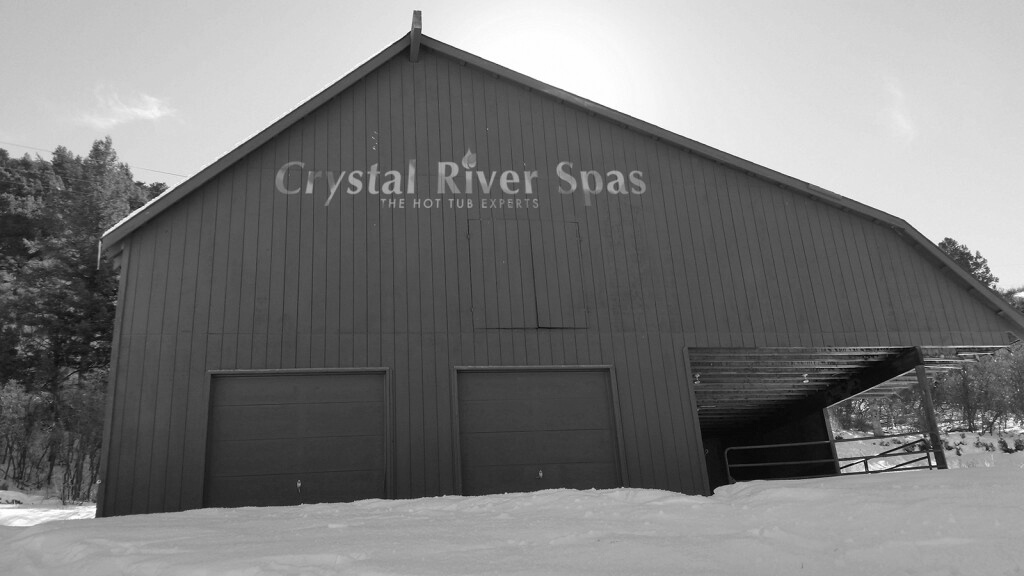 Our Success
Crystal River Spas has solely offered Hot Springs spas since 1987. Since then, the company has continued to create the most efficient, innovative spas for cold weather climates with a bevy of relaxation benefits. In 1989, the Boyles decided they needed a bona fide storefront for their business.  Due to this, they were inspired to move to an unlikely location: an abandoned Conoco gas station on Carbondale's Main Street. This location was complete with gas pumps in the front and oil slicks on the floor. They shared the space with Carbondale's first health food store and a woodworking shop. But Joan's son, Jake Boyles, says the hot tub retail business was a success from the first day.
"We offered a product that people related to, and had a demand for," he says. Joan adds that they expected business to come primarily from second homeowners, but was pleased to discover that the vast majority of their sales were going to tradesmen in the valley.
"Like contractors after a long day of banging nails or ski instructors who spend all day outside, we found so many people who needed a place to warm up and sooth their muscles," Joan says. "It was probably the most surprising and rewarding thing to find out in our first year of business."
In 2015, Crystal River Spas finished a grand remodel of that former gas station. Just as their physical space has evolved, so has the nature of hot tub sales. Crystal River Spas is now replacing appliances that are coming to the end of their natural 20-year lifespan. They provide regular maintenance to a broad population of customers. "Our business model has never been '…and hot tubs,'" Jake says. "Hot tubs are our primary program and we back that up with a maintenance program. That is what has allowed us to specialize in this industry."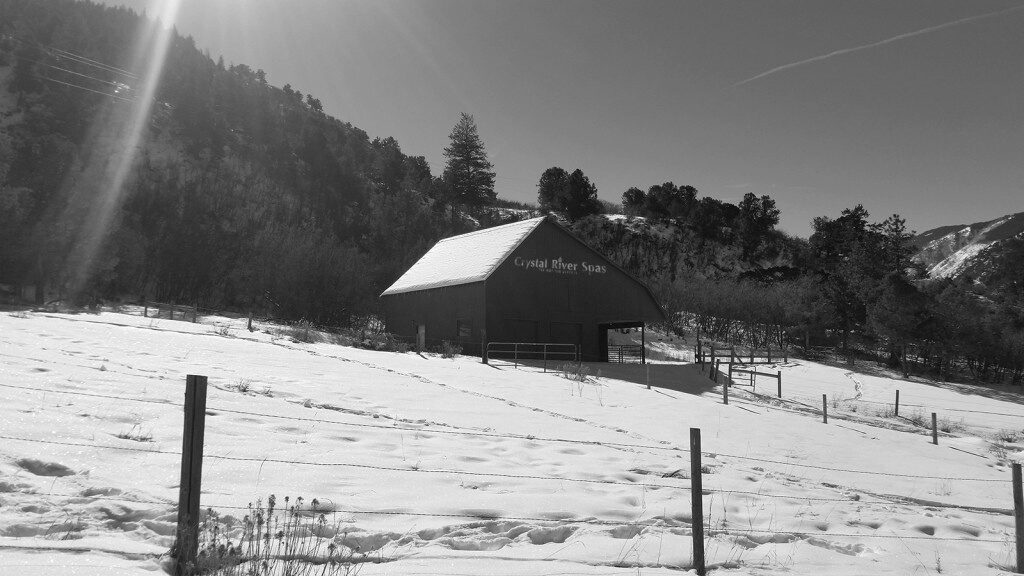 Our Belief
The hot tub experts attribute to their ongoing success to a changing ideology in spa sales. The thought of a simple way to relax, enjoy time with family and even just increase property value. Hot tubs are now a symbol of self-improvement and wellness.
"Just think about all of the great ideas and problem-solving you do when you're in the shower or bathtubs — hot tubs are just a larger version of that," Joan says. "The opportunity to go to a body of warm water and let your body heal. The way  your mind settles is quite beneficial and research is starting to prove that out."
Crystal River Spas now sells and maintains hot tubs from Aspen to New Castle. They also service remote communities like Marble. Jake Boyles essentially grew up in the store during the past 25 years, and the business has grown to include 15 staff members and the Boyles' two bulldogs, Winifred (who was named by a customer) and Hatch.
"No one thought we could turn an abandoned gas station into a reputable hot tub store. No one thought a luxury retail business would work in Carbondale. Especially back when the center of this community was City Market, The Pour House, and the Roaring Fork Co-op," Joan Boyles says. "But we're a family business, and every year we continue to grow."